England
Jurassic Coast and Cornish Tin Mines
This tour has no scheduled departures at present however many of the sites are visited in our NEW combined England and Wales tour. Please click here to view its itinerary
If you are interested in doing the original England only itinerary as a Private Tour please make contact with us
London to Bath*
Includes 4 World Heritage Sites, 2 National Parks and 1 Geopark
Exclusive small group tour, number of participants : 4 - 6
Prices are per person, based on 2 people sharing a room. Single supplement applies please make contact for details.
*The trip starts at London Heathrow. The tour ends in Bath which only 1.5 hours from central London by train. There are also direct coaches to Heathrow Airport from Bath. We can help you arrange these tickets for you.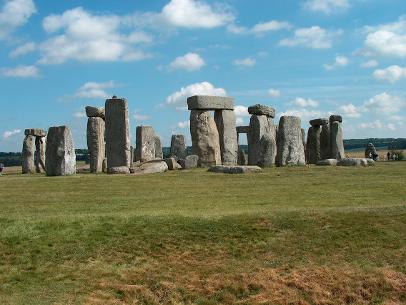 Stonehenge World Heritage Site, made up bluestones, Ordovician dolerite, rhyolite and volcanic and calcaerous ash.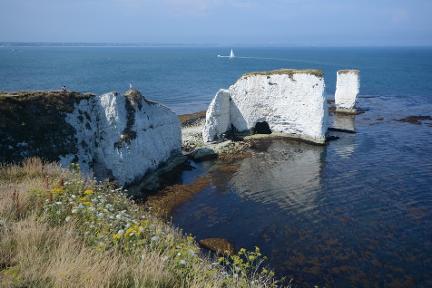 Old Harry Rocks, Jurassic Coast World Heritage Site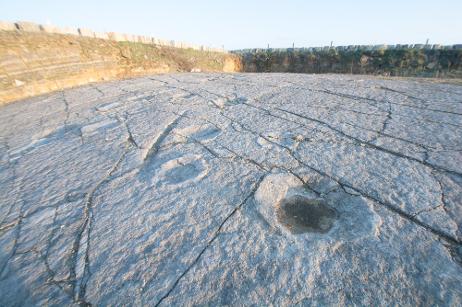 Sauropod dinosaur track-way at secret location on the Isle of Purbeck, Jurassic Coast World Heritage Site.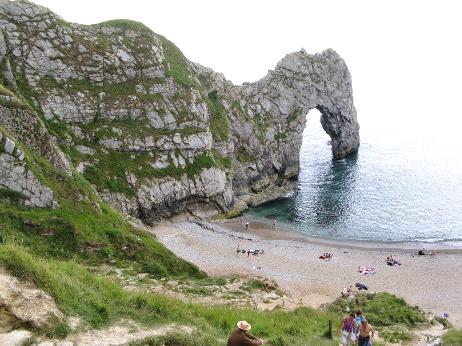 Durdle Door, Jurassic CoastWorld Heritage Site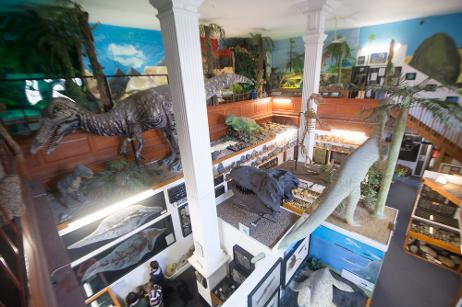 Dinosaur Land Fossil Museum, Lyme Regis, Jurassic Coast World Heritage Site.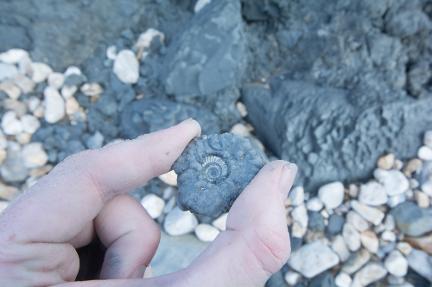 A nice little ammonite just found a Charmouth, Jurassic Coast World Heritage Site.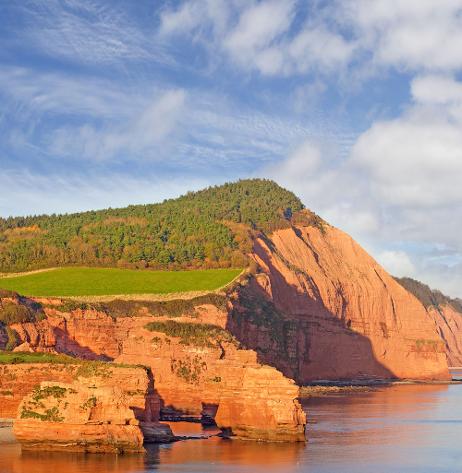 Ladram Bay, Jurassic Coast World Heritage Site. Spectacular sea-stacks made from Triassic Otter Sandstone which contains reptile fossils.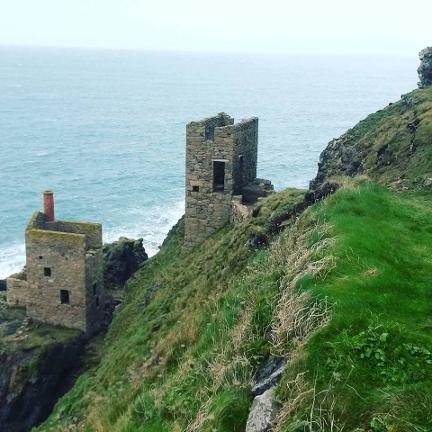 Botallack Tine Mine near Land's End, Cornish Mining World Heritage Site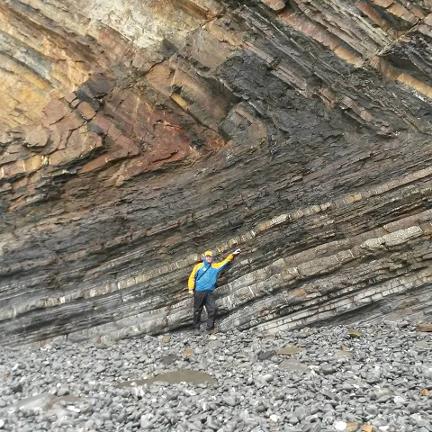 Your guide James Cresswell with chevron folds at Millook Haven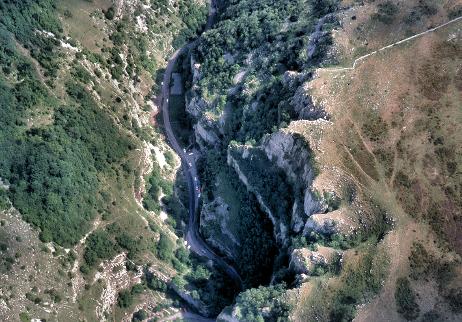 Aerial view of Cheddar Gorge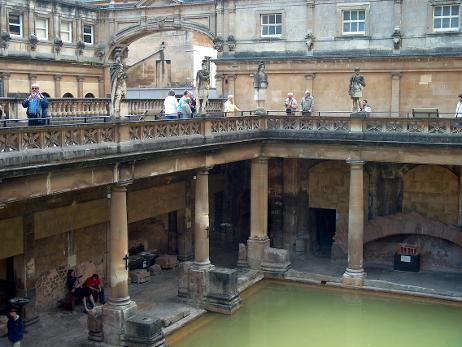 City of Bath World Heritage Site, Britain's best known geothermal site.
Day 1 - Arrive in London. We will meet at a London Heathrow Airport hotel at 18:00 where we will spend our first night. London is a world city and is capital of both England and the United Kingdom. It was founded by the Romans and has 4 World Heritage Sites (The Tower of London, the Palace of Westminster, Kew Gardens and Maritime Greenwich). It also has the Natural History Museum which has one of the finest geological and palaeontological collections in the world. You may want to stay a few extra days in the city before we meet or after the tour ends.
Day 2 - Stonehenge World Heritage Site and Jurassic Coast World Heritage Site. In the morning we drive to Stonehenge World Heritage site, a prehistoric ring of standing stones set within earthworks. The stones used are a mixture of bluestones from the Presili mountains in Wales, Ordovician dolerite, rhyolite and volcanic and calcaerous ash. We then drive on to Old Harry Rocks, chalk stacks marking the eastern boundary of the Jurassic Coast World Heritage Site. The night is spent in nearby Swanage. As an optional extra in the evening, it is possible to climb down 70m of steps to Durlston Bay, a site of special scientific interest whose Cretaceous rocks have yielded crocodile, turtle, dinosaur, insect and mammal fossils.
Day 3 - Isles of Purbeck and Chesil Beach, Jurassic Coast World Heritage Site, Dorset. Our first stop is a recently discovered sauropod dinosaur track-way at a nearby secret location. We then visit the village of Kimmeridge, this village lends its name to the Kimmeridgian stage of the Upper Jurassic, and to the Kimmeridge clay which has yielded many important fossils and is the source rock for North Sea oil. In Kimmeridge we will visit the new fossil museum (The Etches Collection – Museum of Jurassic Marine Life) which contains over 2000 specimens that were found in the Kimmeridge Clay. The next stop is the famous Lulworth Cove which forms a perfect bay. At this site we can also see the Lulworth Crumple and take an optional 3 mile walk to the Fossil Forest.We then move on to the nearby Durdle Door arch. This is followed by a view point near Abbotsbury of Chesil Beach (one of the finest barrier beaches in the world) wit. At the end of the day we reach Lyme Regis where we will spend the next 2 nights.
Day 4 - Lyme Regis and Charmouth, Jurassic Coast World Heritage Site, Dorset. We spend the whole day here in Lyme Regis and Charmouth, 'the heart' of the World Heritage Site. In Lyme Regis we visit Monmouth Beach where giant ammonites can be seen as can the ammonite graveyard. We also have free time in Lyme Regis allowing us to visit both the Dinosaur Land Fossil Museum, and the Lyme Regis Museum to learn about Mary Anning, Lyme Regis's most famous daughter, described as 'the greatest fossilist who ever lived.' There are also several fossil shops to visit. At Charmouth we scour the beach searching for our own fossils. The rocks that make up the cliffs at Charmouth are rich in fossils of the animals that swam in the Jurassic seas. Most commonly ammonites and belemnites can be found here but with luck so can ichthyosaur bones. The remains that have been found here represent one of the riches slices of life in Jurassic times anywhere in the world. We will spend a second night here in Lyme Regis.
Day 5 - The Red Coast, Jurassic Coast World Heritage Site, and the English Riveira Geopark, Devon. Our first stop is the town of Sidmouth which sits on Otter Sandstone which is one of the richest sources of Triassic reptile fossils in Britain. We have a short stop here before having a longer stop at Ladram Bay which is also made of Otter Sandstone forming impressive sea stacks. We then move on to Dawlish, where Permain aged New red Sandstone rocks can be seen. Our next stop is Kents Caverns in the English Riveira Geopark. These caves started forming 2.5 million years ago in marine Devonian limestone. The earliest inhabitants of the caves were cave bears which used them to hibernate and give birth. The remains of 300 different bears have been found in the caves. Later the caves became a hyena den and were full of the bones of the animals they ate including woolly rhinoceros, mammoths and horses. The caves were also home to Neanderthals; the oldest known modern human fossil in North West Europe was found in the caves. We will also visit the nearby Hope's Nose headland. This headland gives us a great place in which to examine the marine Devonian rocks and the fossils they contain. The site is also famous for its occurrences of gold, which have now all been collected and reside in London's Natural History Museum. The night is spent in Torquay.
Day 6 - Dartmoor National Park and south Cornwall. We start the day driving through the Dartmoor National Park and visit Haytor perhaps the park's most iconic granite tour. This is followed by a clapper bridge at Postbridge. Next we visit the Merrivale stone rows, which is Dartmoor's best known prehistoric archaeological site. We then visit Brentor with its iconic church perched on top. This rocky outcrop is actually not a tor and is made up of lava flows. We then cross the border into the historic and Celtic County of Cornwall. We drive the length of the county to reach Kynance Cove on the Lizard peninsula. This is England's best example on an ophiolite, where ocean crust has been thrust onto the land. Here green and red serpentinized peridotite rocks can be seen. The night is spent in Penzance.
Day 7 - Cornish Mining World Heritage Site and North East Cornwall's Chevron Folds. We start the day by driving west to St Just, Britain's most westerly town, to visit the nearby Botallack tin mine. The engine house here may look familiar if you have watched the television series Poldark, because they feature heavily in it. We then visit the next door Geevor Tin Mine and are able to do an underground tour as well as visit the excellent geology museum. We then return to the central area of Cornwall visiting the Wheal Martyn China Clay museum, also part of the World Heritage Site. Our final stop of the day, in north east Cornwall is Millook Haven. It was recently voted number 9 in a list of the top 100 geosites in Britain, and herewe will see incredible chevron folds. The night is spent in Barnstaple in Devon.
Day 8 - Exmoor National Park and Cheddar Gorge and Caves. We start the day driving through Exmoor National Park, our first stop is the Valley of the Rocks near Lynton. This is a dry valley on the Exmoor Heritage Coast. We then drive inland to the highest road point in the National Park where we can have a short walk. On the summit of the moor there are fine views and it is possible to see all the way to Wales. We then drive on through the Brendon Hills to reach Kilve in the Quantock Hills Area of Outstanding Natural Beauty. A place with many folds, faults and fossils that was important in the history of geology as the location at which the mechanism of normal faults was first understood. We then drive by Glastonbury Tor this is a conical hill of Blue Lias and clay capped by harder sandstone and is a place of Arthurian legend. Our final stop of the tour is the village of Cheddar, where the famous cheese originates. At Cheddar we visit the famous Gough's Cave where Britain's oldest complete human skeleton, 9000 years old was discovered. We also take a tour of the famous gorge. We then drive through the Mendip Hills Area of Outstanding Natural Beauty to arrive in the City of Bath World Heritage Site where we spend our last night.
Day 9 - Tour ends in Bath. The City of Bath is a UNESCO World Heritage Site, and it is recommended you visit the famous baths built by the Romans in AD 60 which are Britain's best known geothermal area, before you leave the city. The city has excellent transport links back to London Heathrow Airport, which we can help you to arrange. If you would like a second night in Bath we will be happy to book the additional night for you.
INCLUDED
Geological guiding from an MSc Geoscientist, with bed and breakfast accommodation in 3 Star hotels or equivalent normally with en-suite bathrooms. Entrance fees to all attractions.
Not Included
Transport including flights to and from London and Bath, evening meals and lunches.
Extension
Our England trip can be done as the first part of a double England and Wales trip. At the end of the England tour and after a free weekend (where we can help you with all your arrangements), you can join our Wales 'Castles and Dragons' tour. New GeoWorld Travel customers can have 5% off the Wales tour if they also book on the England tour and previous GeoWorld Travel can have 5% off both tours.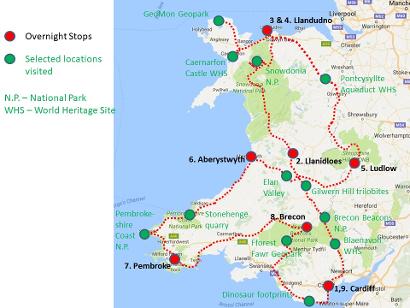 Pictures and Reviews from previous trips
PHOTO GALLERY 2019 - CLICK IMAGES TO ENLARGE
PHOTO GALLERY 2018 - CLICK IMAGES TO ENLARGE
PHOTO GALLERY 2017 - CLICK IMAGES TO ENLARGE
"This trip was a great pleasure to go on! James is a fun and knowledgeable guide, providing not only an interesting geological perspective, but a lot of local flavor as well. Geology is combined with stunning scenery, as well as a variety of activities such as fossilling, visiting caves, museums, and neolithic sites. We visited charming coastal towns, staying in some lovely bed and breakfasts. We enjoyed eating in the local pubs and tea rooms as well. This was our first trip to the UK. We found it to be a unique and personalized experience and a great value for the price."
Nancy C., USA - May 2019
"I joined the tour going through southwest England because of my novice interest in fossils and the Lyme Regis area. Boy did I learn alot! Our guide James geared trip locations and background information to fit into our existing framework of knowledge and physical capabilities. Exciting moments; climbing Haytor partway in blustery weather, hiking down into coves where the ocean swash rumbled the cobble shore, seeing ancient sites of rock lined avenues, following sauropod tracks across a quarry, experiencing life of a tin miner going to work, and touching rocks that were part of the Earth's mantle before being pushed up and over a continental plate.
Because it is such a small group, we didn't experience lost time in gathering folks, and we were easily able to ask James questions, including "why are the roads so narrow", and "how often do you see hedgehogs?"
What I will always remember is the absolutely beautiful land of southwest England, and the graciousness of all the people we met.
James and Abby were extremely helpful in arranging my early departure to catch a boat; they were a pleasure to work with. I hope to join GeoWorld Travel for my trip to Iceland in 2020, since this year's is full. Don't delay, sign up early."
Margaret R., USA - May 2019
"We got a good tour of the South West in Somerset, Devon and Cornwall and tried our luck as fossil hunters in Lyme Regis. James is a jovial and knowledgeable guide and he selects each destination for its geological relevance- which usually coincides with beautiful and unique landscapes. With just 4 of us on the tour, we got to have some interesting conversations and get to know each other. We found ourselves very tired at the end of each day, having seen several interesting places. Most of the places we visited were outdoors and we counted ourselves lucky that it didn't rain for the entire week of the tour.
Recommended for anyone who hasn't seen the South West or who has once wondered why landscapes look the way they do. If you have a particular interest in geology and/or fossils, this trip is made for you. Bring good shoes and prepare for the English weather!"
Barbara H - Denmark. 20 April 2017.