Canary Islands
Volcanic Island Hopping
Lanzarote to Tenerife
10 - 18 December, 2018
£1260
Includes 4 National Parks and 2 World Heritage Sites
Exclusive small group tour, number of participants : 4 - 7
Timanfaya National Park, Lanzarote
Timanfaya National Park, Lanzarote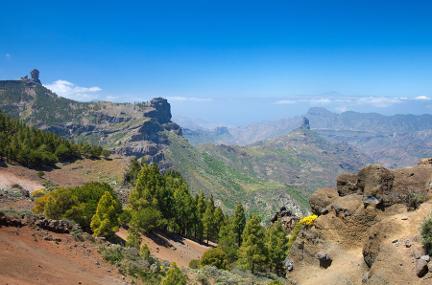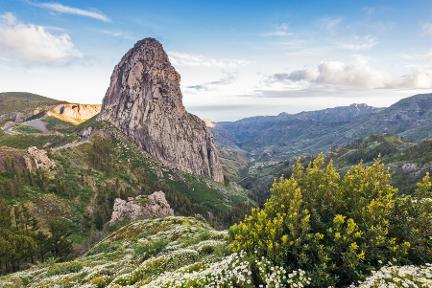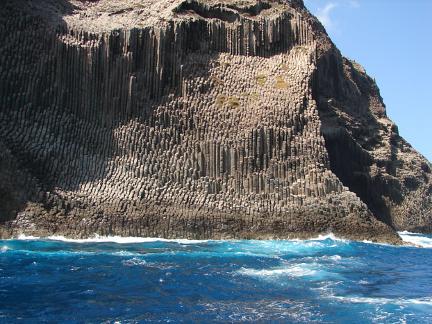 Los Organos columnar jointing, La Gomera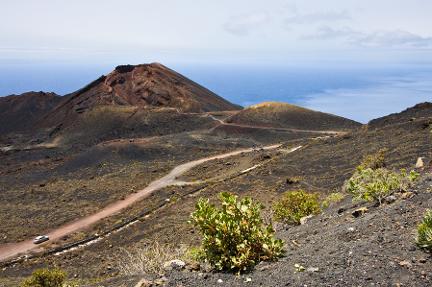 Day 1 - Arrive in Lanzarote. There are many direct flights to Lanzarote including budget airlines. Night in Lanzarote.
Day 2 - Timanfaya National Park and Lanzarote Geopark. We take an overnight ferry with cabins to Gran Canaria.
Day 3 - Gran Canaria. We drive to the highest point of the island and see the Roque Nublo and visit the Tejeda Caldeira. We spend the night in Agaete which is in a large bay created by an ancient landslip.
Day 4 - Tenerife. We take the morning ferry to the island of Tenerife. On arrival, we drive to the highest point of the island in Tiede National Park World Heritage Site and then take the cable car up Mount Tiede.
Day 5 - Tenerife. We spend a second day on Tenerife and then take an evening ferry to La Palma.
Day 6 - La Palma. We head to the Caldera de Taburiente National Park, visiting the Visitors' Centre and then La Cumbrecita, within the caldera. We then visit Los Llanos before going to Barranco. On the way we get a great insight into how the island formed, seeing submarine pillow lavas that were erupted when the island was just a seamount. We can also swim in the natural pools there.
Day 7 - La Palma. We visit Refugio del Pilar and walk along the "Ruta de los Volcanes", the ridge forming the southern backbone of the island created by the Cumbre Vieja volcano. After lunch, we visit the area of the most recent volcanic activity near Fuencaliente. We view the San Antonio cone (last eruption in 1949) and the Teneguia cone (last eruption in 1971). Close by is a Visitor Centre with information on the origins and history of the volcano.
Day 8 - La Gomera. We visit Garajonay National Park World Heritage Site and take a boat trip to the columnar basalt of Los Organos.
Day 9 - Depart from Tenerife. Tenerife has many direct flights, including with budget airlines from many UK cities.