South Africa
Gold, Diamonds and Mammal-like Reptiles
Cape Town to Johannesburg
21 - 31 January, 2019
£1650
Includes 4 National Parks, 4 World Heritage Sites and 1 Geopark
Exclusive small group tour, number of participants : 4 - 7
Prices are per person, based on 2 people sharing a room. Single supplement is an additional £60 per night.
Johannesberg is the world's greatest gold mining city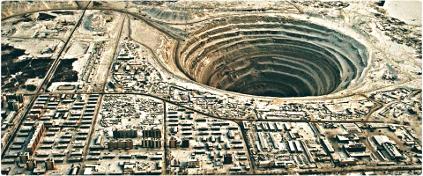 The Cullinan Diamond Mine, source of the world's largest diamond now in the Crown Jewels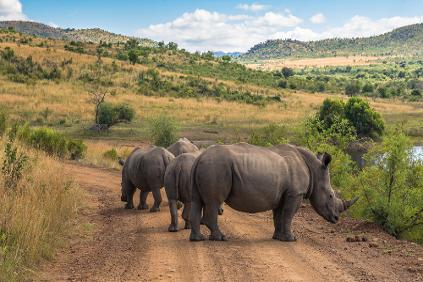 Rhinos in Pilanesberg National Park, an ancient volcanic crater.
The Cradle of Humankind World Heritage Site, Sterkfontein Cave, where important hominid fossils have been found.
Summary Itinerary

Please contact for more detailed information
Day 1 - Cape Town's Table Mountain.
Day 2- The Cape Fold Mountains.
Day 3 - The Karoo National Park - fossil trail and game drive.
Day 4 - Kitching Fossil Exploration Centre and Ganora Farm Museum
Day 5 - Bloemfontein Museum
Day 6 - Royal Natal National Park part and Drakensburg World Heritage Site
Day 7 - Golden Gate Highlands National Park. Join a local palaeontologist for a dinosaur fossil hunt.
Day 8 - Vredofort Meteor Impact World Heritage Site
Day 9 - Pilansberg National Park. Game drive in this volcanic crater that contains lions, rhinos, elephants, leopards and cheetah.
Day 10 - Tswaing Meteor Crater Geopark, Bushveld Complex and Cullinan Diamond Mine.
Day 11 - Cradle of Humankind World Heritage Site and Gold Reef Gold Mine.
Day 12 - Depart from Johannesburg