Waterfalls
The following trips feature waterfalls:
Iceland
The Vulcanologist's Dream - Iceland is not only a paradise for volcanoes but is also a paradise for waterfalls. The following waterfalls are visited on the trip: Gullfoss, Seljalandsfoss, Svartifoss, Dettifoss
USA
Dinosaur Trail: Yellowstone to Grand Canyon - In Yellowstone we see the amazing Lower Yellowstone Falls.
Wales
Time Periods, Trilobites and Dragons - we visit Sgwd Clun Gwyn falls in the Brecon Beacon's National Parks's Waterfall Country.
Day Trips - the Heart of the Park and Waterfall Country sightseeing tour visits 5 waterfalls in the Brecon Beacons National Park. The Waterfall Country guided walk visits 9 waterfalls.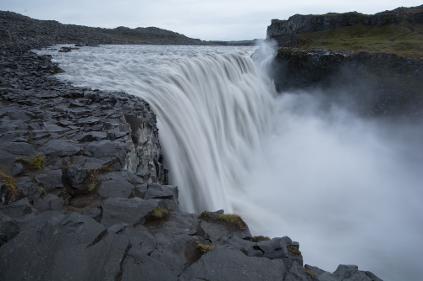 Dettifoss the most powerful waterfall in Europe - Iceland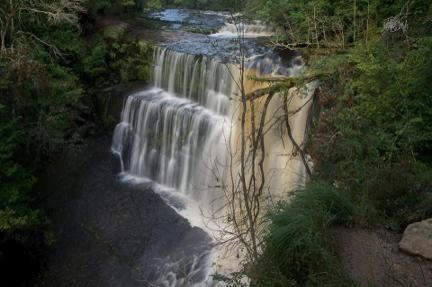 Sgwd Clun Gwyn, Brecon Beacons - Wales