Boat Trips
Boat trips can be a great way to reach geological sites that are not near roads. Several of our small group geology tours feature boat trips as part of the tour. We also can place you on ship based polar expedition cruises via our polar travel consultancy PolarWorld Travel.
The following trips feature boat trips:


CANARY ISLAnDS
Volcanic Island Hopping - We travel between the islands by ferry, and take a boat tour out to Los Organos basalt columns on La Gomera.
ICELAND
The Vulcanologist's Dream - We take the ferry to the Westman Islands for the day to learn about the recent eruptions on Heimaey.
ITALY
The Classic Volcanoes - We travel to and between the Aeolian Islands by public ferry and hydrofoil. We also take a boat tour to Stromboli, where the eruptions can be optionally seen from the volcano or the boat.
NAMIBIA
A Geological Safari - We take a half day boat tour on Walvis Bay Lagoon. This tour is of great oceanographic and wildlife interest. The cold Benguela current that originates in Antarctica, drapes this whole desert coast in a thick fog that provides essential moisture. It also causes upwelling, fertilizing the ocean leading to prolific fish stocks and abundant marine wildlife. On the tour we will see many Cape fur seals and pelicans.
All our trips to Antarctica, Falklands, South Georgia, Greenland and Svalbard are ship based with excursions to and from the ship via zodiac inflatable boats.
SCOTLAND
The Birth of Geology - This tour takes an all day boat trip to Fingal's Cave and the Treshnish Islands, and a half day boat trip to Loch Coruisk on the Isle of Skye.
ST HELENA, ASCENSION AND TRISTAN DA CUNHA
Atlantic Odyssey - All of these mid Atlantic islands are visited by ship, with small boat zodiac excursions to get ashore.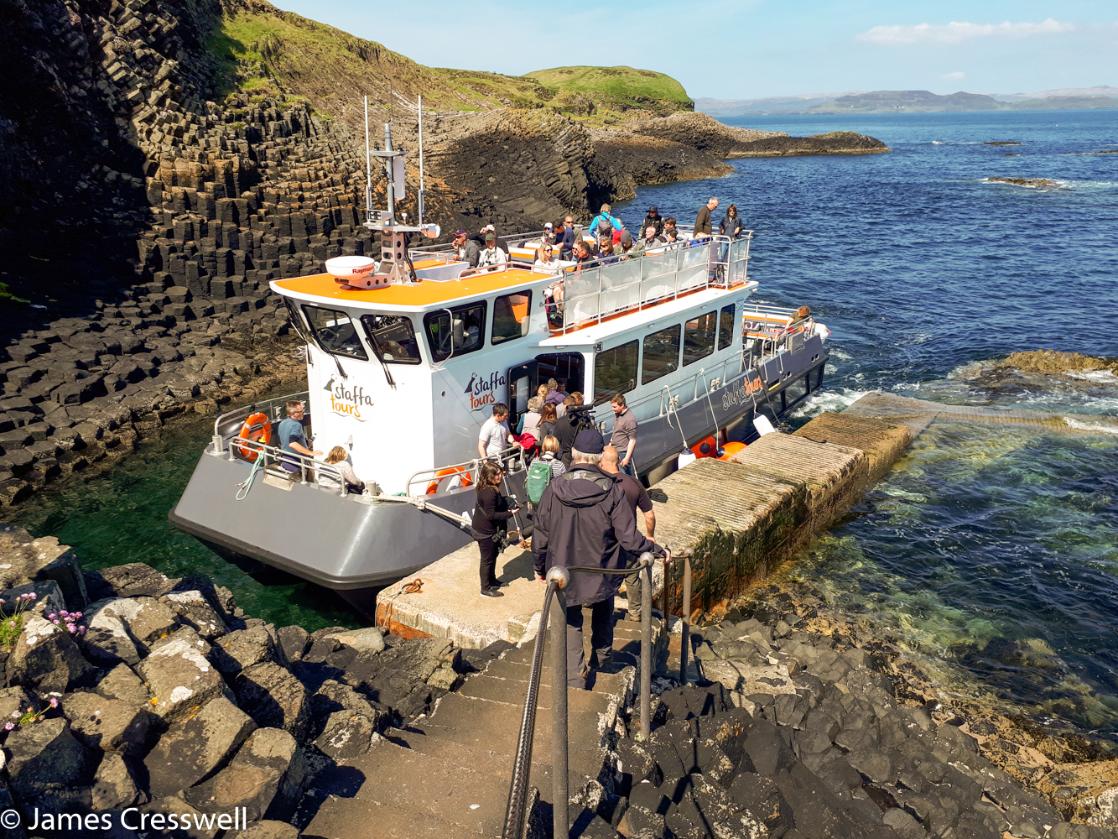 An all day boat tour to Fingal's Cave in Scotland.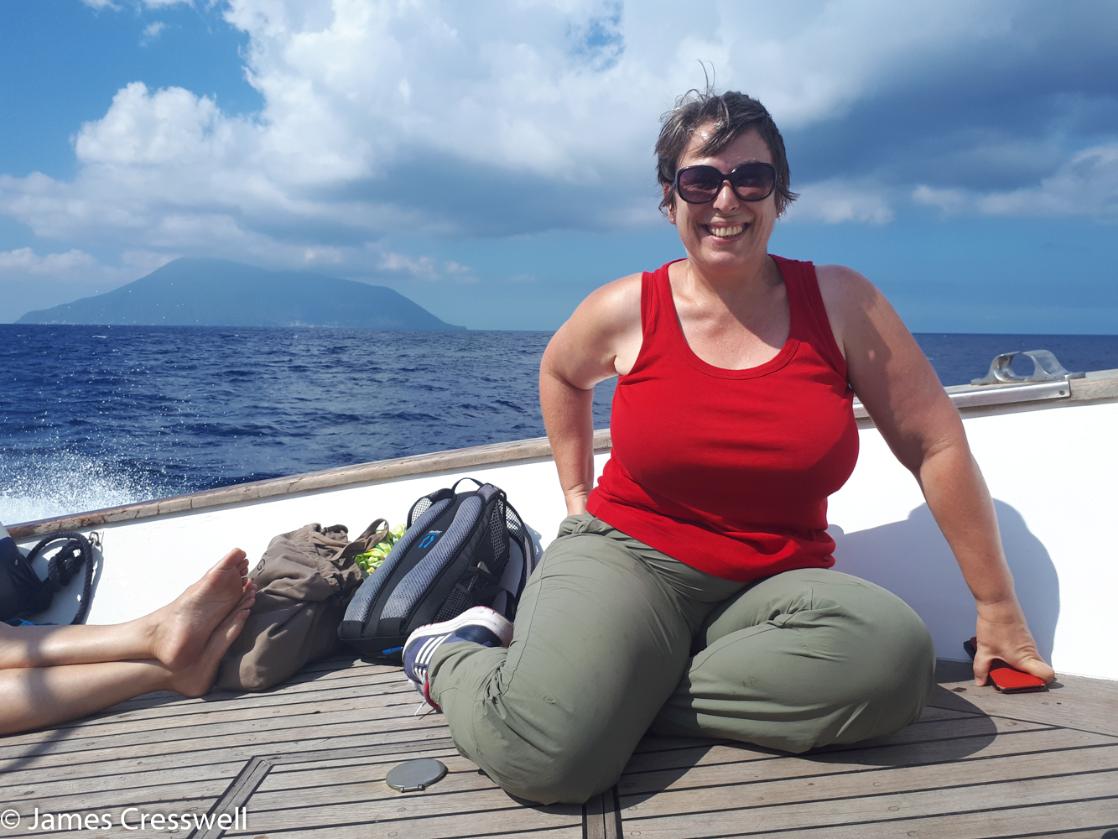 A boat trip to Stromboli on our volcanoesof Italy tour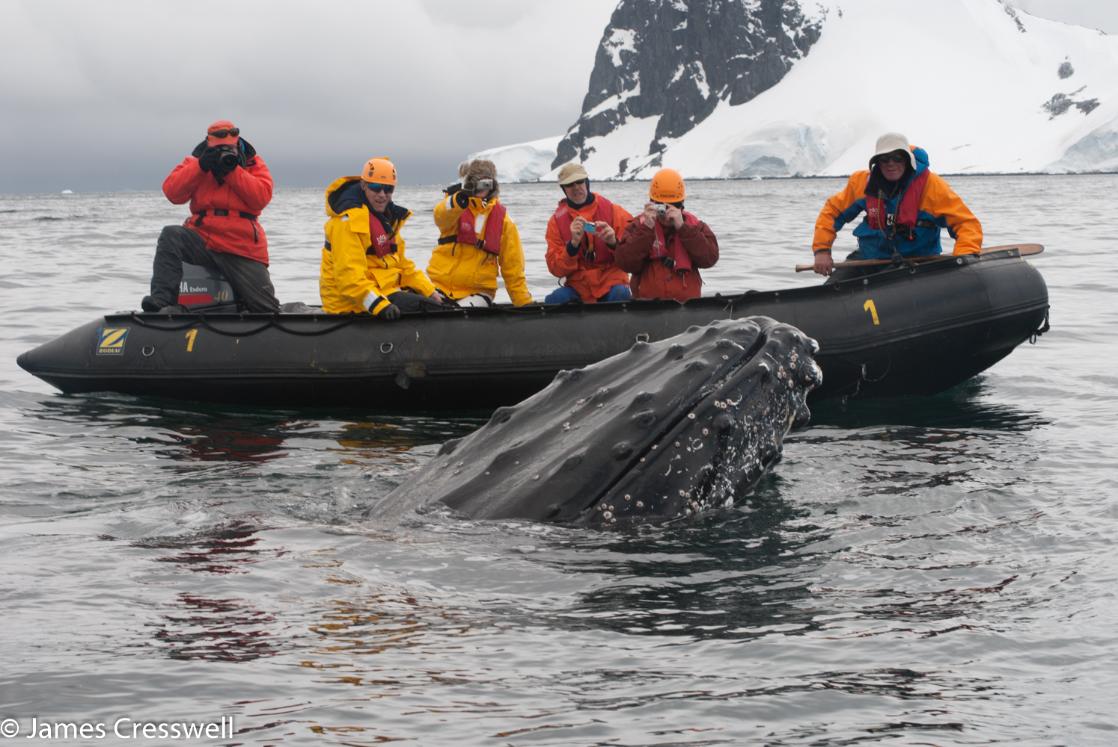 Zodiac cruising in Antarctica, up close with a humpback whale