Islands
The following trips feature islands:
Antarcica
Antarctica - various voyages visit the South Shetlands Islands and/or Elephant Island. The Ross Sea voyage visits Australian and New Zealand sub-Antarctic islands.
Azores
(Future tour still under development) Inside and Under the Volcanoes - 5 different Azorean Islands are visited. These are Sao Migeul, Graciosa, Teceira, Pico and Faial.
Canary Islands
Volcanic Island Hopping - 3 different Canary Islands are visited. These are Tenerife, La Gomera and La Palma
Falkland Islands and South Georgia
Falkland Islands, South Georgia and Antarctica - visits the Falkland Islands and South Georgia.
Iceland
The Vulcanologist's Dream - visits the Westman Islands
Italy
The Classic Volcanoes - visits the Aeolian Islands and Sicily
Jan Mayen (The North Atlantic Odyssey)
Jan Mayen - is the world's most northerly sub-aerial volcano. This voyage also visits the UK's most remotely inhabited island: Fair Isle and Spitsbergen in the Svalbard archipelago.
Scotland
The Birth of Geology - visits the Isle of Skye, the Isle of Mull and the Isle of Staffa.
Atlantic ODYSSEY
Atlantic Odyssey - this voyage with two parts visits the world's most remotely inhabited island - Tristan da Cunha, and South Georgia, Gough Island, Inaccessible Island, Nightingale Island, Saint Helena, Ascension Island and Praia in the Cape Verde Islands.
Arriving at Tristan da Cunha, on the Atlantic Odyssey, the world's most remote inhabited island.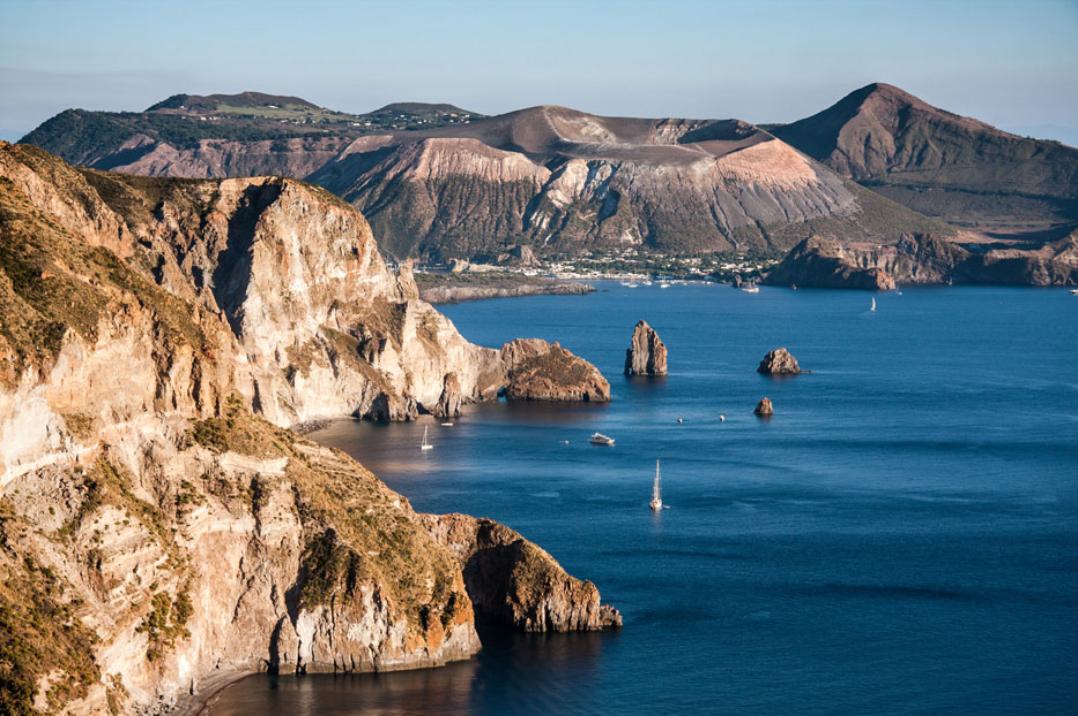 The Aeolian Islands - Italy