World Heritage Sites
The following trips visit World Heritage Sites:
Azores
Inside and Under the Volcanoes - visits Central Zone of the Town of Angra do Heroismo , and Landscape of the Pico Island Vineyard Culture
Canary Islands
Volcanic Island Hopping - visits San Cristobal de La Laguna, Teide National Park and Garajonay National Park.
BRITAIN
Jurassic Coast and the Complete Geological Timescale - visits Stonehenge , The Jurassic Coast, Blaenavon Industrial Landscape, and Castles and Town Walls of King Edward in Gwynedd
Italy
The Classic Volcanoes - visits Historic Centre of Naples, Archaeological Areas of Pompei, Herculaneum and Torre Annunziatach, and Isole Eolie (Aeolian Islands), Mount Etna
Germany
Palaeo Paradise - visits the Messel Pit Fossil Site
Kamchatka
Active Volcanoes - is based within Volcanoes of Kamchatka
Morocco
Trilobite Safari - visits the Medina of Marrakesh and the Ksar of Ait-Ben-Haddou.
OMAN
Ocean Crust and Mountains of Mantles - visit the Al Ayn UNESCO World Heritage Site. Here there are 21 Bronze Age tombs set in impressive scenery. It also visits the Falaj Daris World Heritage Site, which is a 2000 year old irrigation system. It also visits Bahla Fort World Heritage Site.
Scotland
The Birth of Geology - visits Old and New Towns of Edinburgh
South Africa
Gold, Diamonds and Mammal-like Reptiles - visits Cradle of Humankind, uKhahlamba Drakensberg Park, Cape Floral Kingdom and Vredefort Dome.
USA
Yellowstone, Dinosaurs and Grand Canyon- visits Grand Canyon National Park, and Yellowstone National Park.
Wales
Day Tours - visits Blaenavon Industrial Landscape
Grand Canyon National Park World Heritage Site - USA
Active Volcanoes of Kamchatka World Heritage Site - Russia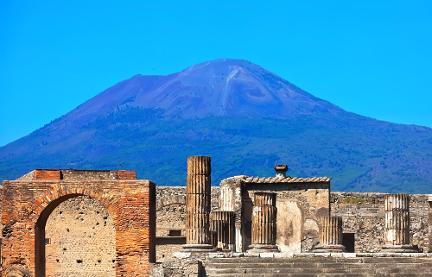 Archaeological Areas of Pompei, Herculaneum and Torre Annunziatach, World Heritage Site - Italy