National Parks
Geological trips, tours and holidays that visit National Parks. National Parks are established for a number of reasons including conserving geomorphological sites in landscapes of great beauty, conserving plant and animal species and habitats of special scientific interest, and also for educational and recreational interest. Many national parks are situated in areas of great geological interest, because stunning scenery and fascinating geology go hand in hand! We therefore visit many different national parks in several different countries, additionally GeoWorld Travel is actually based in a national park - the Brecon Beacons National Park, and here we run a number of day tours both geological and general interest.
Trips that feature National Parks include:


Canary Islands
Volcanic Island Hopping: Visits Parque Nacional de la Caldera de Taburiente on La Palma Island, Garajonay National Park on La Gomera Island, and Teide National Park on Tenerife Island.
ENgland & Wales
Jurassic Coast & the Complete Geological Timescale - visits the Brecon Beacons National Park and Snowdonia National Park, both in Wales.
Greenland
NE Greenland & Spitsbergen - Visits the world's largest national park, the North East Greenland National Park.
Iceland
The Vulcanologist's Dream - visits the Vatnajokull National Park and the Þingvellir (Thingvellir) National Park.
Italy
The Classic Volcanoes - visits Vesuvius National Park and Etna National Park.
NAMIBIA
A Geological Safari - we visit Namib Naukluft National Park, Etosha National Park and Waterberg Plateau National Park.
USA
Yellowstone, Dinosaurs and Grand Canyon - visits Yellowstone National Park, Grand Teton National Park, Arches National Park, Grand Canyon National Park and Petrified Forest National Park. (However these national parks are visited in our not for profit portion of the trip.)
Scotland
The Birth of Geology - visits all of Scotland's national parks which are: Cairngorm National Park and Loch Lomond and the Trossachs National Park.
South Africa
Gold, Diamonds and Mammal-like Reptiles - visits Karoo National Park, Golden Gate Heights National Park, Royal Natal National Park and Piliansberg National Park.
Svalbard
Multiple voyages - visit Søraust-Spitsbergen, Nordenskiöld Land, Sassen–Bünsow , Nordre Isfjorden, Forlandet, Nordaust-Spitsbergen and Indre Wijdefjorden National Parks on the island of Spitsbergen
Wales
Day Trips - GeoWorld Travel is based within the Brecon Beacons National Park. We have lots of different day trip options within the National Park.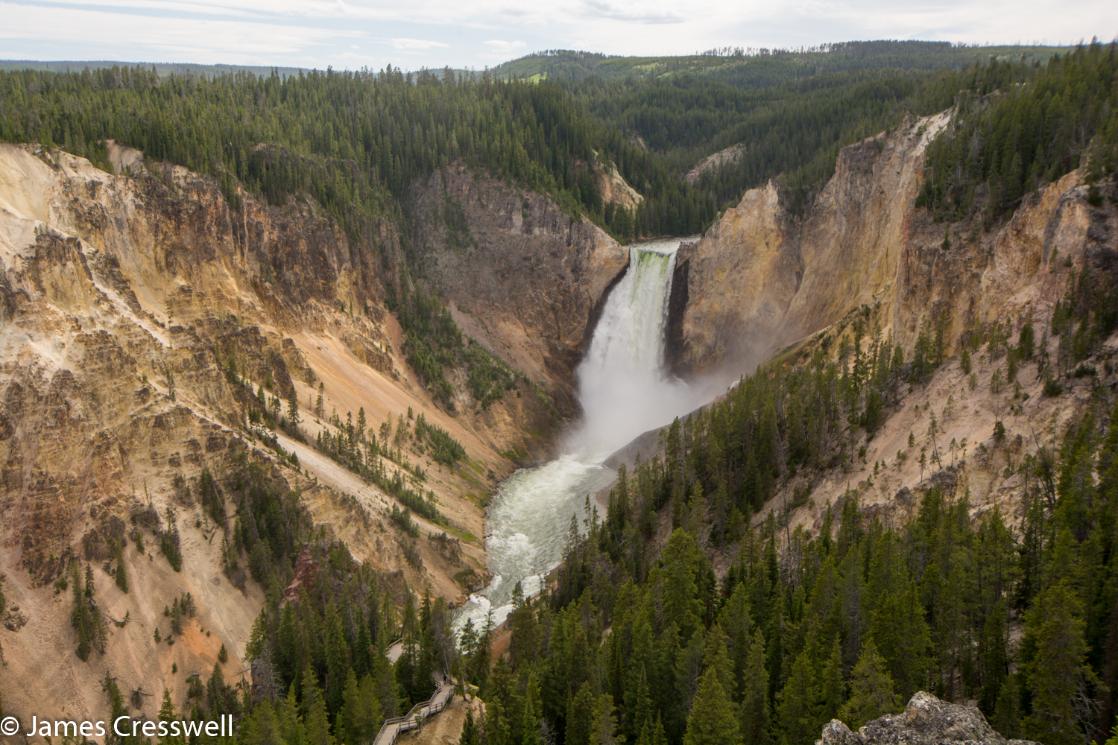 The Lower Yellowstone Falls, in Yellowstone National Park, USA, the world's first national park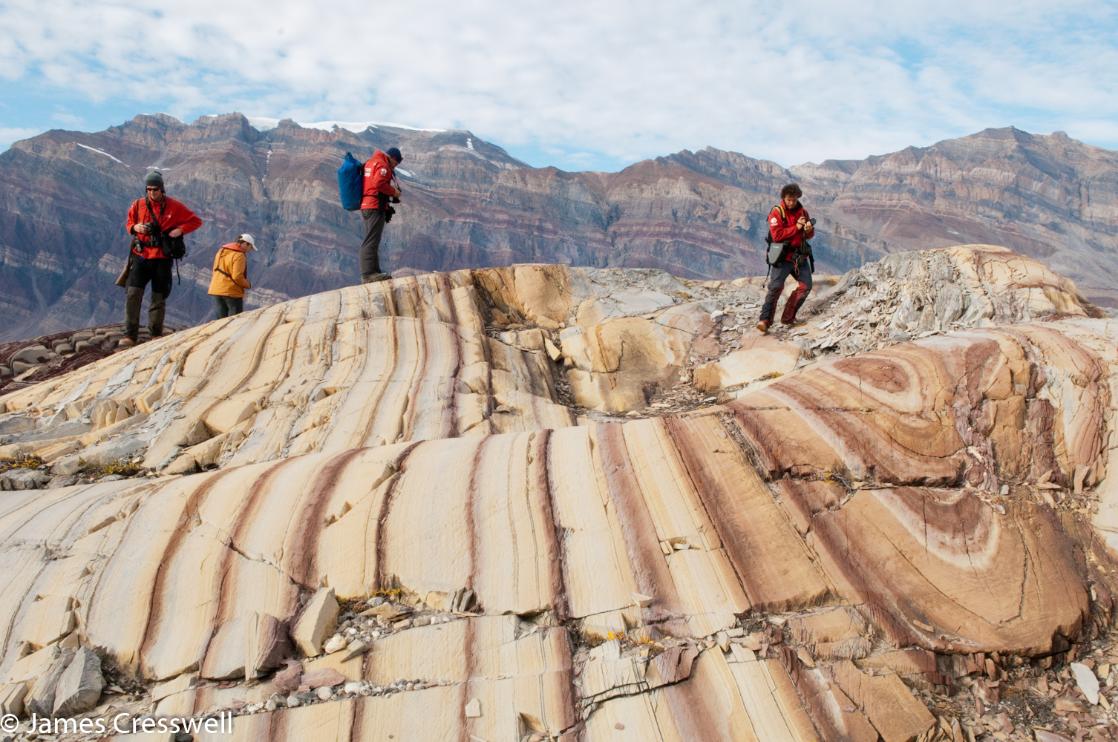 Alternating layers of limestone and dolomite in Segelsällskarpet Fjord, in North East Greenland National Park, the world's largest national park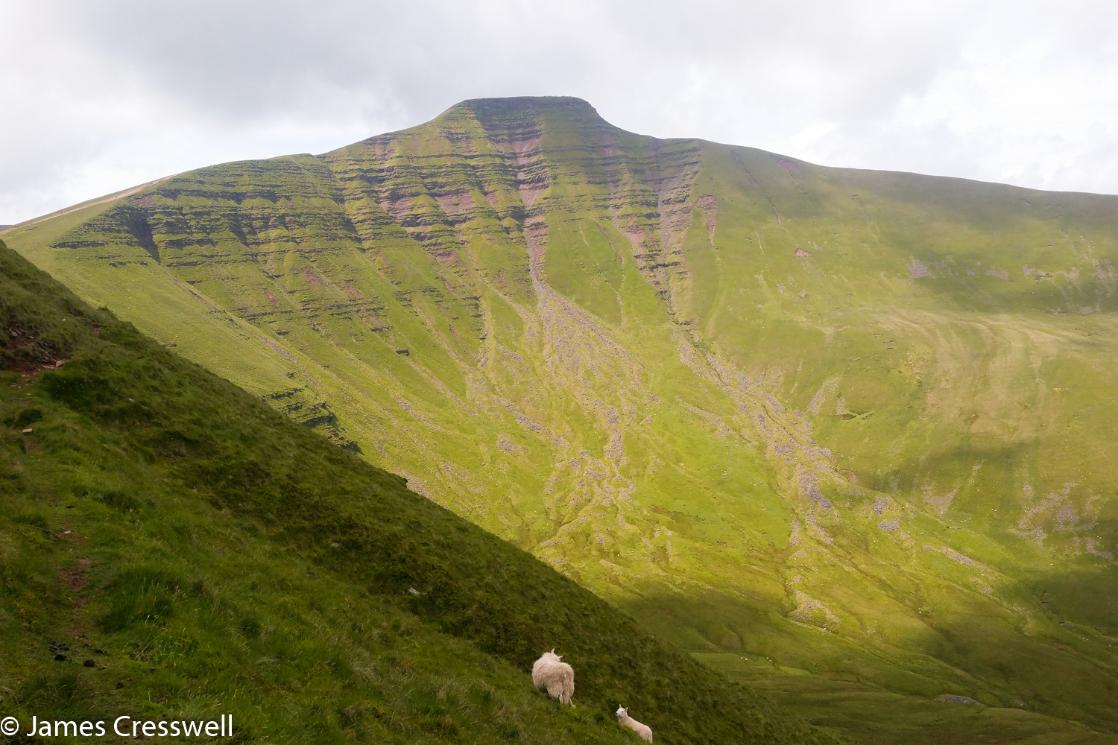 The summit of Pen-y-Fan in the Brecon Beacons National Park, Wales. GeoWorld Travel is based within the Brecon Beacons National Park.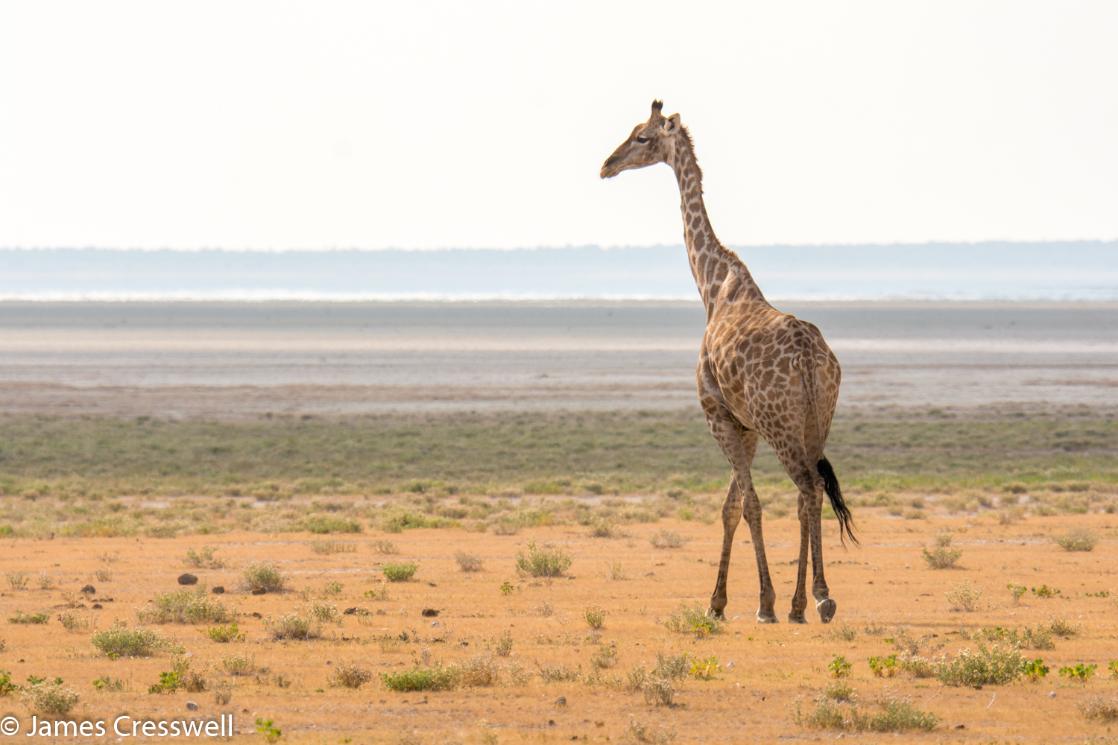 A giraffe in Etosha National Park, Namibia. Etosha is one of the best national parks in Africa for viewing wildlife and has around 114 mammal species, 340 bird species and 110 reptile species. Mammals such as elephant, rhino, lion and leopard can be seen there.