VOLCANOES
The sheer physical power of volcanic eruptions and the way they have influenced the course of human civilization makes volcanoes of compelling interest. Visiting an active volcano is an exhilarating and fascinating experience that reminds you how insignificant we really are compared to the might of the interior of our planet.
The following trips feature volcanoes:
St Helena, Ascension and Tristan da Cunha
Atlantic Odyssey - All of these mid Atlantic islands are volcanoes.
Azores
Inside and Under the Volcanoes - This trip is all about volcanoes. On the island of Teceira you can enter inside a volcanic pit volcano and on the island of Graciosa you can enter a cave under a frozen lava lake.
Antarctica
Antarctic Peninsula with South Sheltands - the trip most often stops a Deception Island, one of only two volcanoes that a ship can sail into.
Ross Sea - The voyage will take you right past Mt Erebus and if the weather is clear you will have dramatic views.
Canary Islands
Volcanic Island Hopping - The Canary Islands are one of the best vulcanology laboratories in the world.
Iceland
The Vulcanologist's Dream - the name of the trip says it all. This trip is all about volcanoes.
Italy
The Classic Volcanoes - We visit Vesuvius, Phlegraen Fields, Stromboli, Lipari, Vulcano and Etna.
Kamchatka
Active Volcanoes of Kamchatka - a 17 day extravaganza in the far east of Russia.
Scotland
Highlands, Islands and Discovery - this trip does not visit any recent volcanoes but we see the eroded remains of Tertiary and Ordovician volcanoes.
Svalbard and Jan Mayen
Jan Mayen - this is the world's most northern sub aerial volcano.
USA
Yellowstone, Dinosaurs and Grand Canyon - visits Yellowstone caldera an active super volcano.
Mount Erebus - Antarctica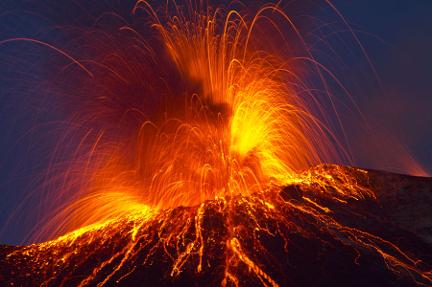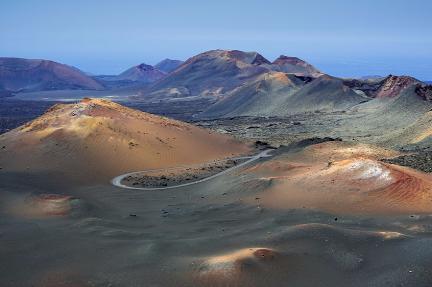 Lanzarote - Canary Islands