GEOPARKS
The following trips feature UNESCO Geoparks: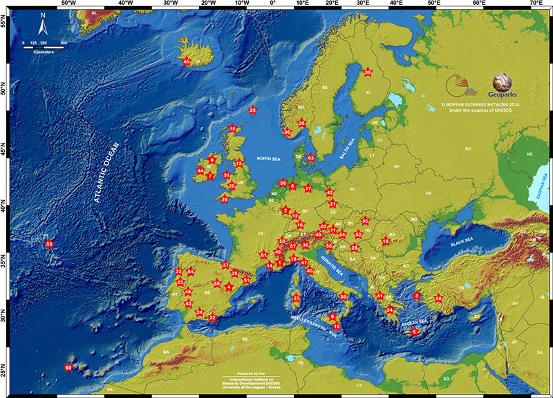 The European Network of Geoparks
GeoWorld Travel believes in the concept of Geoparks and we visit several in our trips. The company is based just outside the Fforest Fawr Geopark in Wales, and offers several day trips in the geopark. GeoWorld Travel's Director, James Cresswell is an accredited ambassador to the Fforest Fawr Geopark, the Brecon Beacons National Park and the Brecon Beacons Dark Skies Reserve.