Archaeology
Archaeology is one of the most exciting and constantly evolving fields of study and research in the world. Whether you're a seasoned archaeologist or first time explorer, we provide trips that will stimulate your mind and satiate your curiosity.
The following trip features Archaeology:
England
Jurassic Coast and Cornish tin mines - Visits Stonehenge and Bath's Roman Baths.
Italy
The Classic Volcanoes - The Roman ruins of Pompei, Herculaneum and the Temple of Serapsis are visited on this trip.
Namibia
A Geological Safari - we see rock engravings in the Twyfelfontein World Heritage Site.
OMAN
Ocean Crust and Mountains of Mantles - visit the Al Ayn UNESCO World Heritage Site. Here there are 21 Bronze Age tombs set in impressive scenery. It also visits the Falaj Daris World Heritage Site, which is a 2000 year old irrigation system. It also visits Bahla Fort World Heritage Site and Ras al Hadd where we first visit an early Bronze Age settlement
Wales
Castles and Dragons - visits Blaenavon World Heritage Site, Pontcysyllte Aqueduct World Heritage Site and the Castles and Town Walls of Edward in Gwynedd World World Heritage Site. It visit a prehistoric copper mine, a neolithic burial chamber and it is possible to see 14 castles.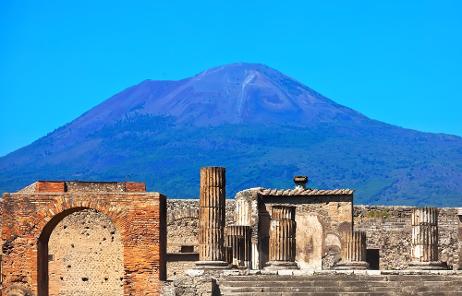 Pompeii Roman City - Italy