Northern Lights
GeoWorld Travel holidays which feature the Northern Lights, include polar expedition cruises in Greenland and our Iceland geology and volcanotour. Appropriate weather and solar activity conditions are required to view the lights.
Greenland
Mutiple voyages - These voyages visit east Greenland in September when the nights are beginning to draw in giving you an excellent chance of seeing the Northern Lights.
Iceland
A Vulcanologist's Dream - if you are lucky you may see the Northern Lights on this trip, but it requires clear skies, something that cannot be guaranteed.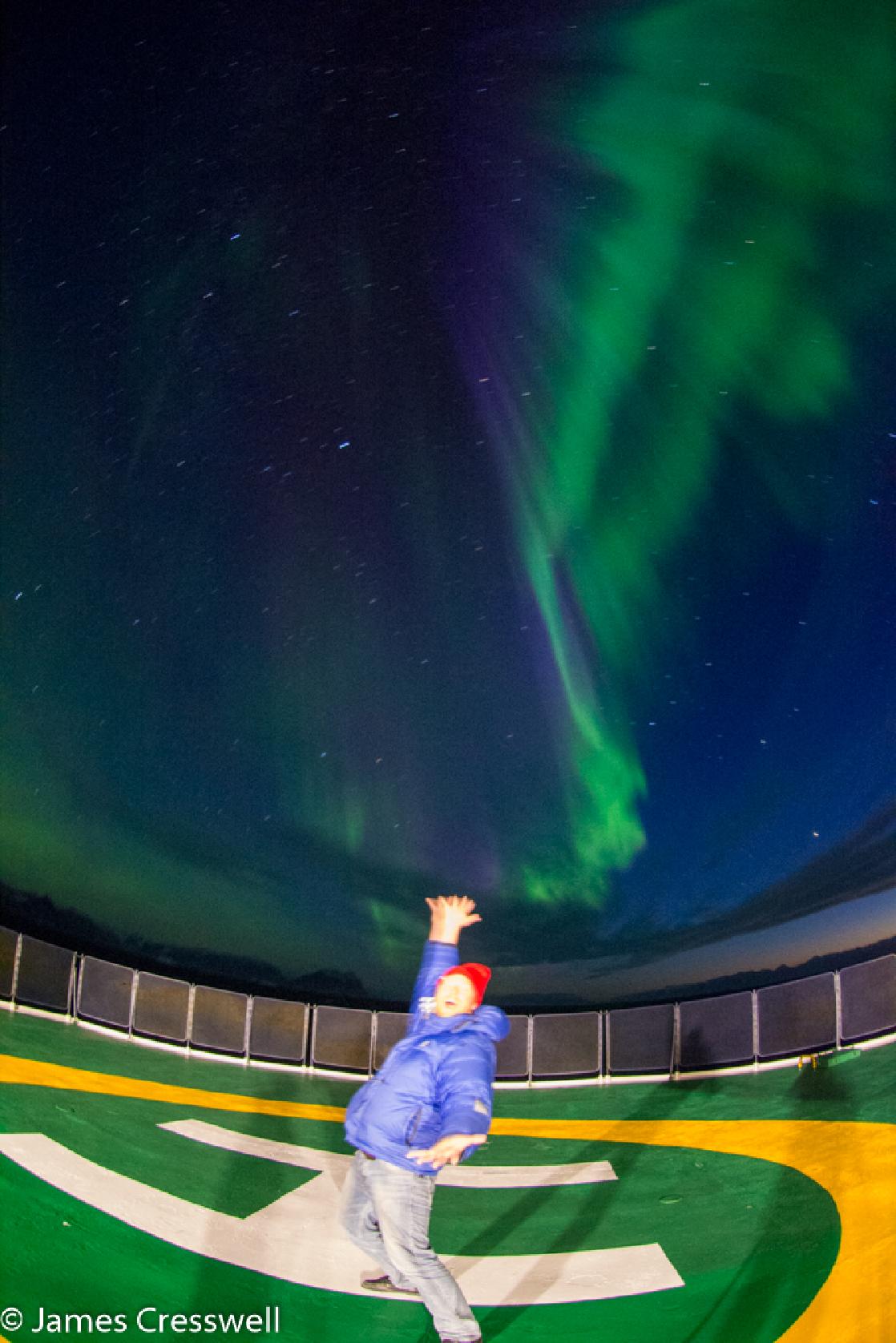 James Cresswell with the Northern Lights in Greenland