Minerals
GeoWorld Travel geology tours that feature minerals and mineral collecting. Destinations include Morocco, Namibia and Wales
For following tours visit sites where minerals can be studied and/or bought from local vendors:


England & Wales
Jurassic Coast & the Complete Geological Timescale - we visit the Cwmystwyth mine where we can find our own specimens of chaclopyrite and galena.
MOROCCO
The Trilobite's Sahara Kingdom - We visit the famous Filon 12 Mine that exist to mine mineral specimens to sell in rock shops around the world.
NAMIBIA
A Geological Safari - Namibia is famous for its minerals and many visited sites are mineral sites. There is also the opportunity to buy minerals from vendors.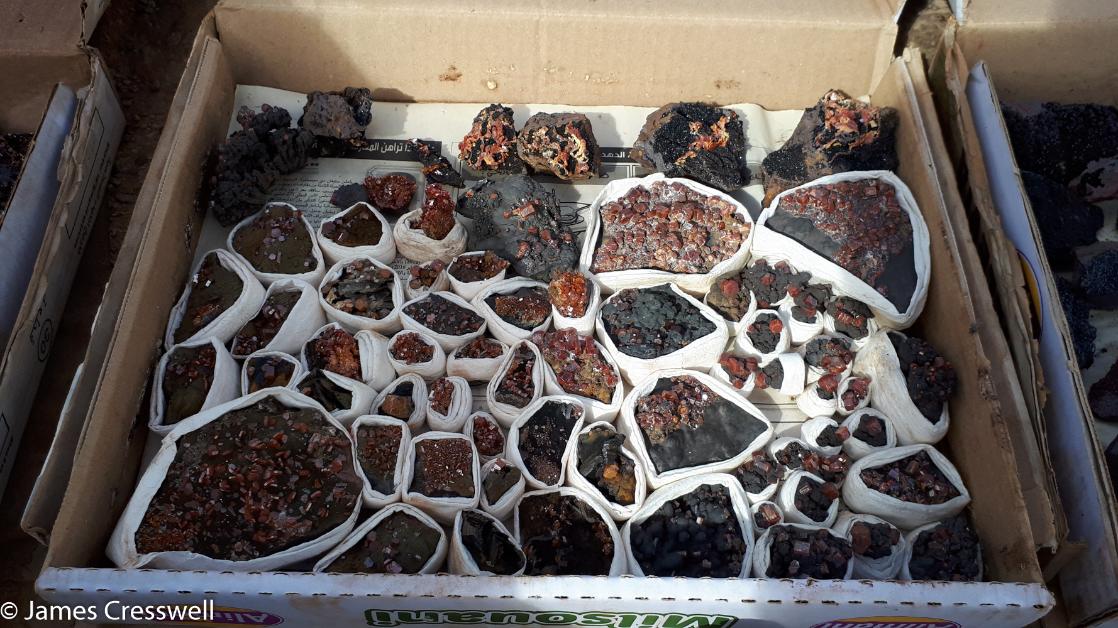 Samples of vanadinite from the Filon 12 mineral mine, on our Morocco geology trip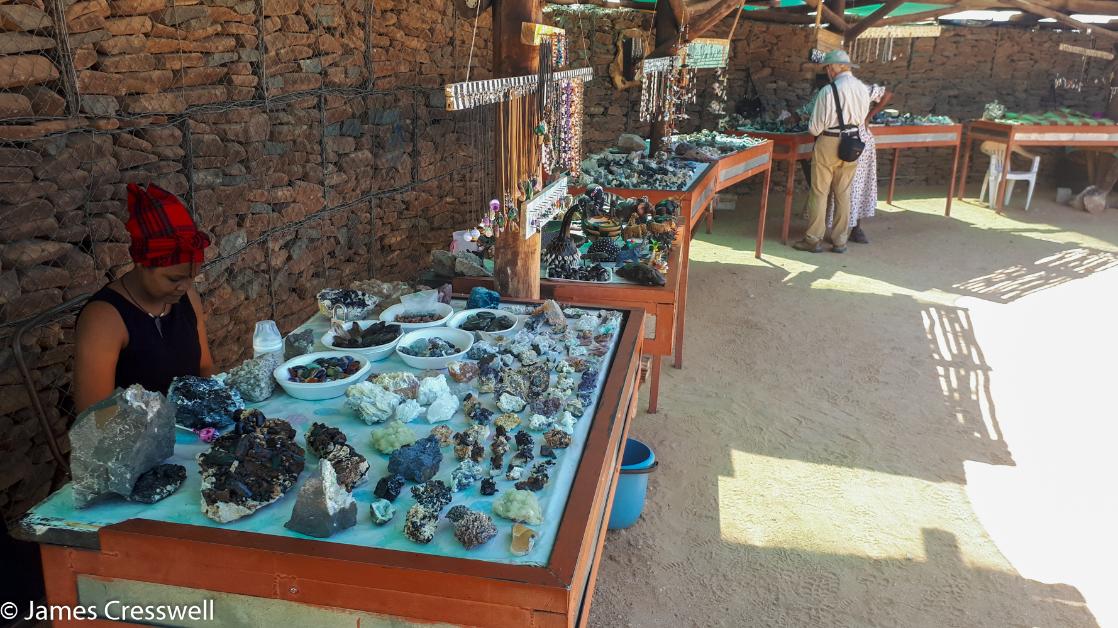 Mineral specimens for sale in on our Namibia geology holiday