Mines
GeoWorld Travel geology tours that visit mines. Mines visited include the Herrenberg Slate Mine in Germany, mineral and salt mines in Morocco, the Gold Reef and Cullinan Diamond mines in South Africa, and the Big Pit, Parys Mountain and Great Orme mines in Wales.
The following trips feature mines:


Engalnd & Wales
Jurassic Coast & the Complete Geological Timescale - In Wales we can descend the Big Pit coal mine in the Blaenavon World Heritage Site, visit Parys Mountain in the GeoMon Geopark which was once the world's largest copper mine, enter the Great Orme prehistoric copper mine, take an underground tour of the Llanwernog lead/ silver mine, and find our own galena and chalcopyrite at the Cwmystwyth mine.
Germany
Volcanoes & Famous Fossil Sites - We take an underground tour of the world famous Herrenberg Slate mine, the discovery site of many of the Hunsrück Slate fossils. We also take an underground tour in the 'lava dome' to see how columnar basalt was extracted to make caverns, which are ideal for brewing beer.
Morocco
The Trilobite's Sahara Kingdom - We visit a salt mine in the High Atlas and a the Filon 12 mineral specimen mine near Taouz.
South Africa
(Future tour still under development) Gold, Diamonds and Mammal-like Reptiles - We can descend 220 m underground at the Gold Reef Mining Museum, we also visit the Cullinan Diamond mine, the source of the world's biggest diamond.
Wales
Day Trips - We can visit the Big Pit coal mine.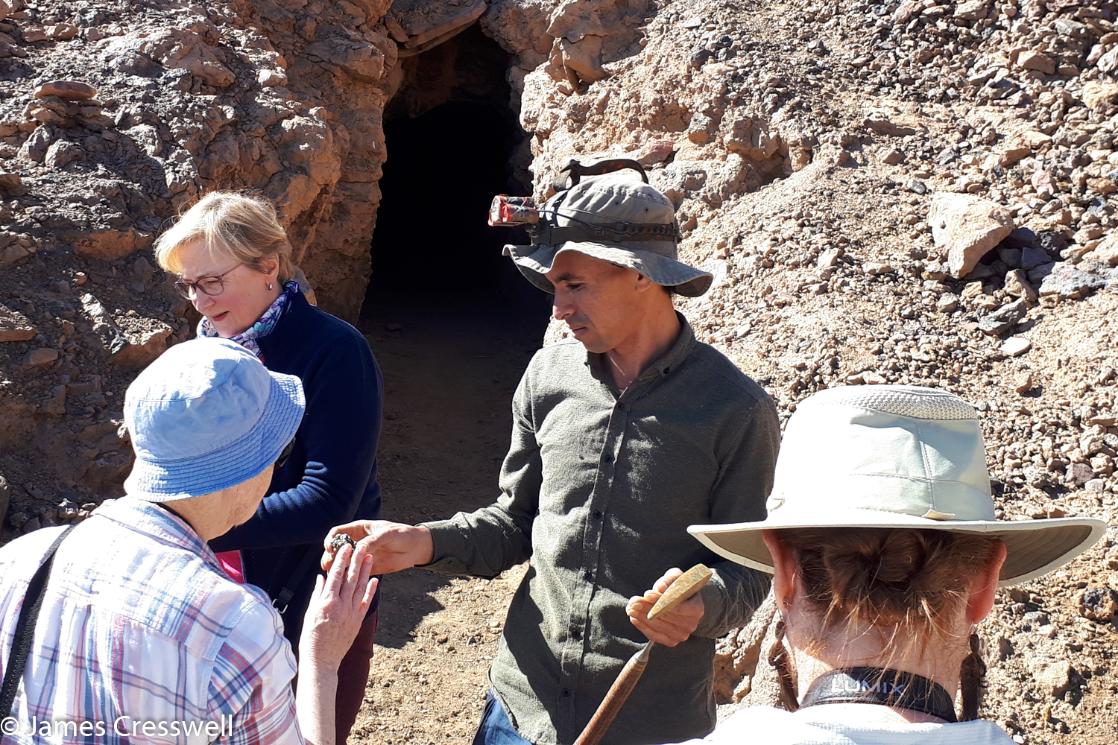 Moroccan mineralogist Moha, about to lead a tour into the Filon 12 mineral specimen mine on our Morocco geology trip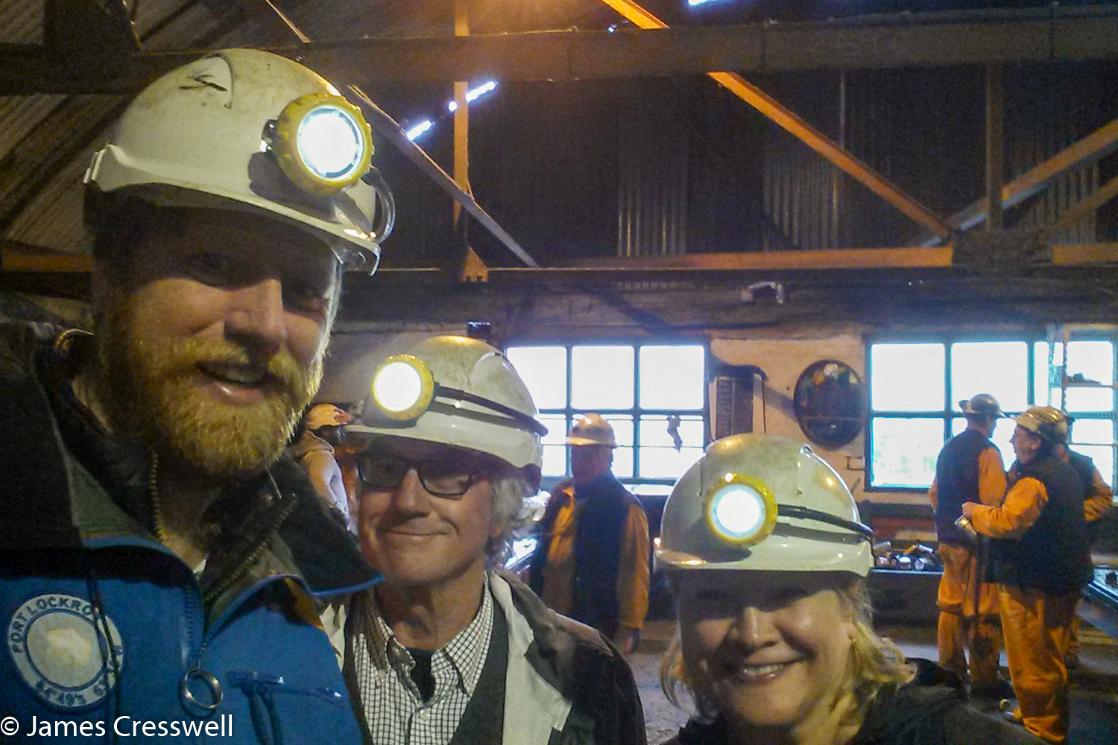 James Cresswell and two customers getting ready to descend the Big Pit mine in the National Mining Museum of Wales, Blaenavon World Heritage Site. Visited on both our England & Wales tour and our Wales day trips.