Mid-Atlantic Islands
PolarWorld Travel
Most of the islands of the Mid Atlantic have volcanic origin and several are still volcanically active, such as Jan Mayen in the North Atlantic which is the world's most northerly sub aerial volcano, and Tristan da Cunha in the South Atlantic, which is the world's most remote inhabited island. We offer two different voyages which visit Mid Atlantic Islands giving you the chance to visit some incredibly remote and rarely-visited volcanoes:
The Atlantic Odyssey: visits the South Shetland Islands, Antarctica, South Orkney Islands, South Georgia, Gough Island, Tristan da Cunha, Nightingale Island, Inaccessible Island, Saint Helena, Ascension Island and the Cape Verde islands. To read this voyage itinerary please click on its box below.
Jan Mayen: visits Fair Isle, Jan Mayen and Spitsbergen. To read this voyage itinerary please click on its box below.
Trips to the Mid-Atlantic are on polar expedition cruise ships. These voyages are not operated by GeoWorld Travel, instead we place people on them as an expedition cruise travel consultancy. We have our own separate website for this purpose - PolarWorld Travel, which is embedded below.
GeoWorld Travel's Director James Cresswell has ten years' experience as a polar expedition guide. He has guided on all the voyages listed below and he can use his expert knowledge to place you on the voyage that is right for you.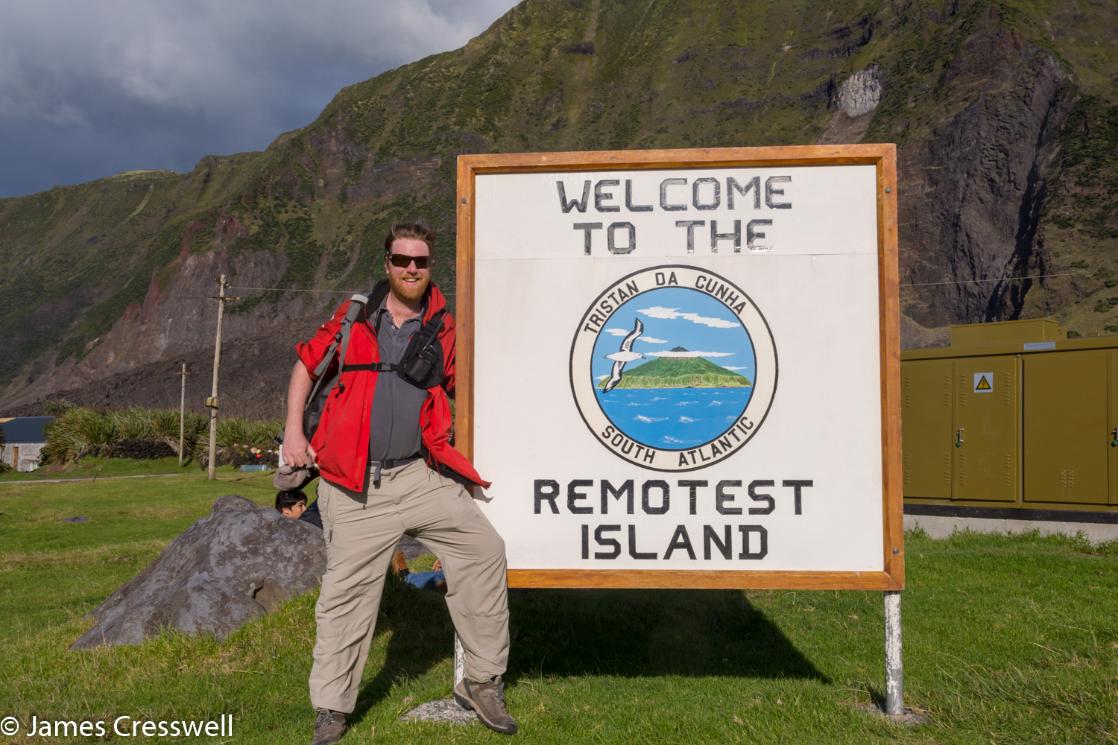 James Cresswell at Tristan da Cunha
The Atlantic Odyssey
The Atlantic Odyssey is an epic voyage, with geologically fascinating islands separated by the vast Atlantic Ocean. The highlight of the voyage is probably the visit to the British Overseas Dependent Territory of Saint Helena, Ascension and Tristan da Cunha. James guided on this voyage twice and wrote this article about its geology,