The ANTARCTIC
PolarWorld Travel
Antarctica is a land of ice - 99% of the continent is covered by ice up to 3 miles thick in places. It is the highest, driest, windiest and coldest continent on earth. Even though Antarctica is mostly covered by ice, there is also a lot of rock exposure, where igneous, sedimentary and volcanic rocks can all be seen. In some key locations there are also fossils to be found. The most dramatic geological feature of the Antarctic Peninsula is undoubtedly the active volcano of Deception Island, which is one of only two places in the world where a ship can sail into the caldera of an active volcano.
Trips to Antarctica are on polar expedition cruise ships. These voyages are not operated by GeoWorld Travel, instead we place people on them as an expedition cruise travel consultancy. We have our own separate website for this purpose - PolarWorld Travel, which is embedded below.
GeoWorld Travel's Director James Cresswell has ten years' experience as a polar expedition guide. He has guided on all the voyages listed below and he can use his expert knowledge to place you on the voyage that is right for you.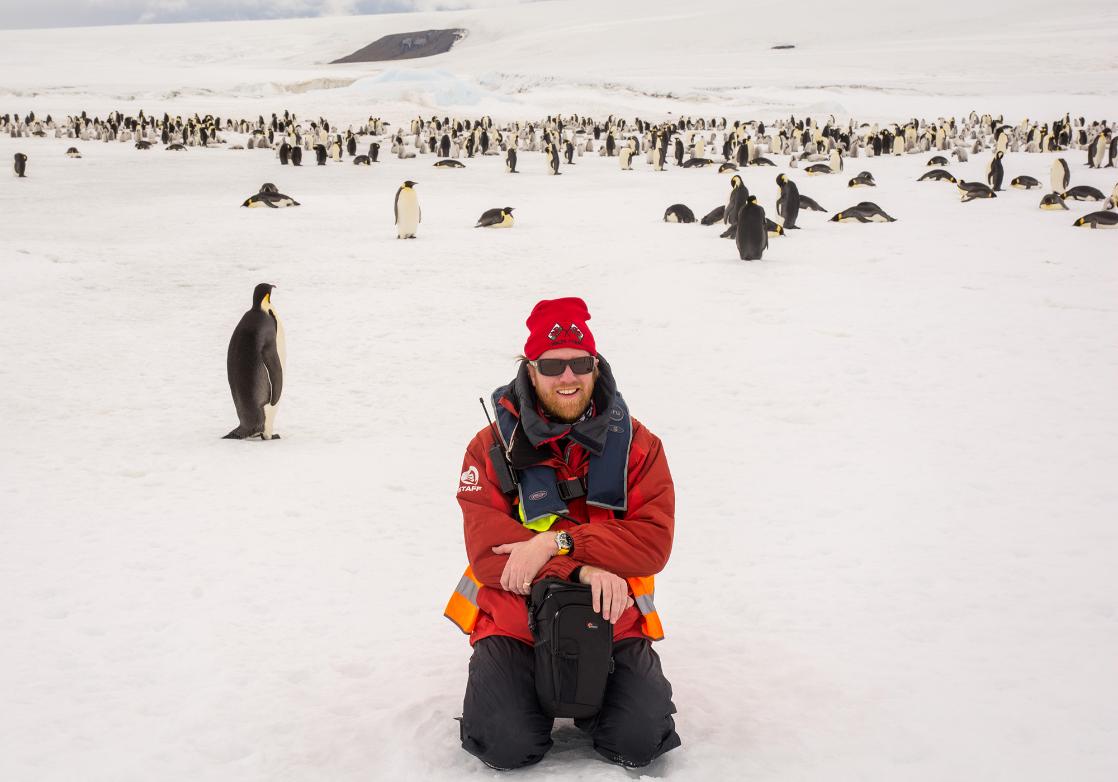 James Cresswell at the Snow Hill Emperor Penguin colony, Antarctica