SVALBARD / SPITSBERGEN
Svalbard is the name of the whole archipelago and Spitsbergen is the name of the largest island. Svalbard has a fascinating geology spanning the last 1 billion years and is also the most accessible place in the Arctic. These trips are multi interest trips but with have a geologist on board to explain the geology in detail.
Trips to Svalbard are on polar expedition cruise ships. These voyages are not operated by GeoWorld Travel, instead we place people on them as a polar travel consultancy. We have our own separate website for this purpose - PolarWorld Travel, which is embedded below.
GeoWorld Travel's Director James Cresswell has ten years' experience as a polar expedition guide, he has guided on all the voyages listed below, and he uses his expert knowledge to place you on the voyage that is right for you.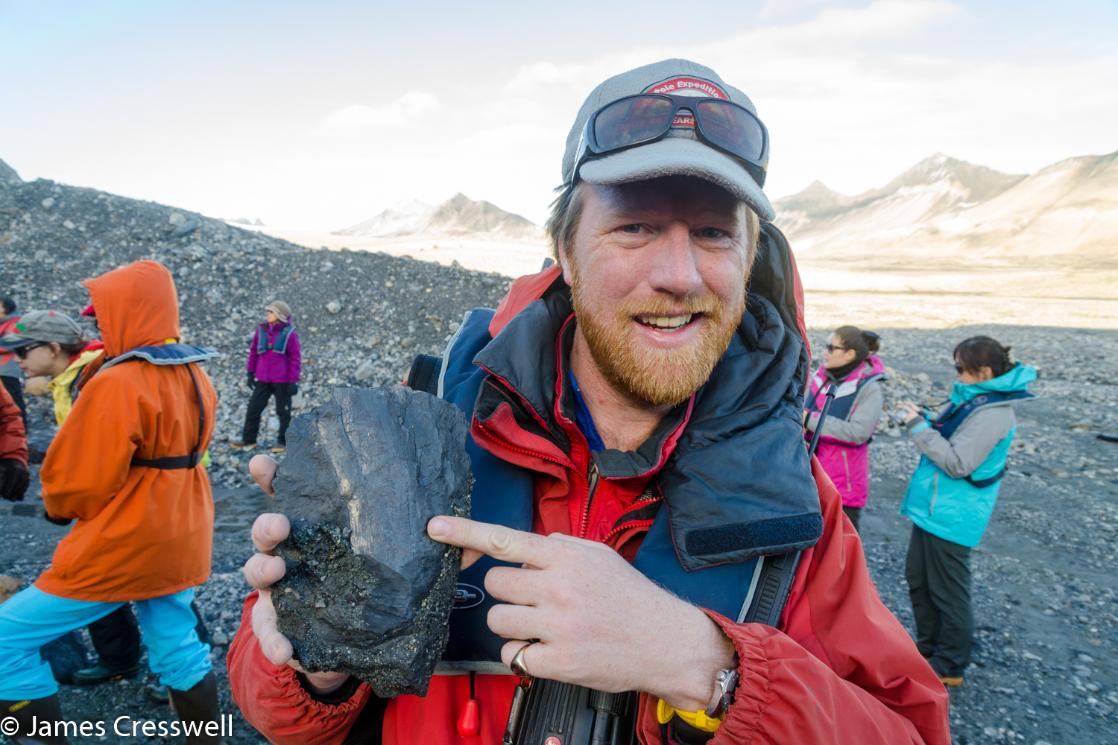 James Cresswell pointing to a fossil plant in Trygghamna, Spitsbergen, Svalbard